Property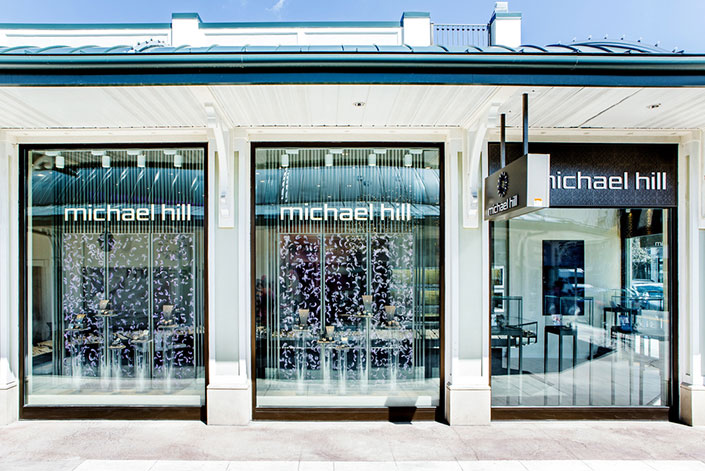 Michael Hill International Limited owns the brand 'Michael Hill' and operates over 300 retail jewelry stores in Australia, New Zealand, Canada and the United States.
The Company story began in 1979 when Michael and his wife Christine opened their first store in the New Zealand town of Whangarei, some 160 kilometres north of Auckland.
Since then, our growth has been guided by our unique retail jewelry formula. Through dramatically different store design, a product range devoted exclusively to jewelry and development of high impact advertising, the Company rose to national prominence. In 1987, the Company was listed on the New Zealand Stock Exchange, the same year the Group expanded into Australia. In 2002, the Group expanded into North America, opening our first stores in Vancouver, Canada. Our Canadian presence now includes stores in British Columbia, Alberta, Manitoba, Saskatchewan and Ontario. In September 2008, the Group entered the United States market.
Around the world, the Group employs about 2,300 permanent employees across retail sales, manufacturing and administration roles.
We are actively seeking premium locations in quality retail environments in Australia, New Zealand, Canada and the United States.
High profile, high traffic locations

Centre court corners in malls

High profile strips

70 – 80 sq m / 750 – 900 sq ft

8m / 26 ft frontage preferred

Large flagship stores 1600 sq ft
If you would like to make contact to discuss potential opportunities, please contact Michael Hill Global Leasing Manager Emile Traversari on +61 7 3114 3592 or via email at emile.traversari@michaelhill.com.au